Here at The Moti Mahal Delux we go above and beyond our customers' expectations to provide a memorable dining experience for every one of our guests. It is the motivation and sheer determination of our employees, which makes the company what it is today.
We want to help you achieve your professional goals whilst developing in our growing company. You will be given the opportunity to broaden your experiences from the initial point of your employment and we shall support you in this learning process. We have a dedicated Learning and Development team to design and deliver development opportunities within the business. We are keen to build on the talent that our employees hold by on the job learning, coaching, sharing of knowledge and formal courses.
The success of Moti Mahal Delux Catering Company is built upon the experiences of its employees. We've become one of India's top restaurants for Mughlai Food. We are always on the lookout for more. If you are ready to join a company that values talent, please take a look at our open positions.
MAINTENANCE
Moti Mahal Catering Company is seeking a maintenance professional.
SALES
Are you a self-starter who appreciates the benefits of a team environment? Are you detail-oriented, outgoing, and able to enthusiastically convey the benefits of our Catering Company? If so, we want to talk to you about joining our sales team. Previous catering/hospitality experience is a plus.
EVENT STAFF
Our Company is looking for professional captains, waiters, waitresses and bartenders to offer competent and friendly service to our growing clientele. All positions require a tuxedo and excellent presentation. We are also looking for experienced Off-Premise Chefs with a professional demeanour and polished presentation. If you enjoy teamwork and interacting with people, this may be the job for you.
KITCHEN STAFF
Interested in enhancing your culinary skills as a Sous Chef, while working with the area's premier chefs? Want to get your culinary career moving as a Line Cook, by assisting with all aspect of food preparation? If you thrive in a fast-paced, high quality environment, you'll thrive in here.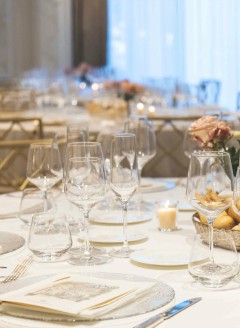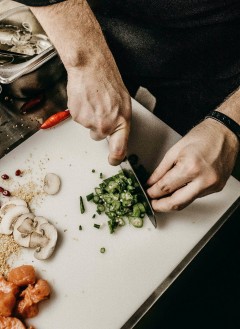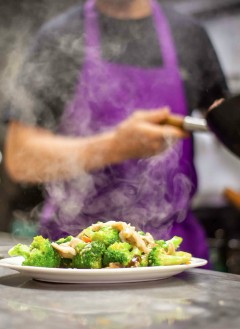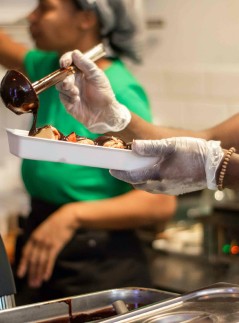 Fill Out Your Details Below
Explore Opportunities